Payment Posting Specialists - the Unsung Heroes
In the ever-evolving world of healthcare billing, payment posting specialists are the unsung heroes. Payment posting has long been a manual process. Skilled specialists meticulously review each EOB, interpret cryptic payer jargon, and ensure that payments match the billed charges. Their expertise is invaluable, as inaccuracies can lead to revenue discrepancies, compliance issues, and uncontested denials. Nevertheless, healthcare providers continue to grapple with the challenges that persist within manual payment posting resulting in delayed collections, inaccurate patient balances, and lost revenues from denials for healthcare providers.
Essential Shift from Manual Payment Posting to Automation
There's an urgent need to consider a strategic shift in payment posting methods. Embracing automation and AI in the payment posting process is the way to go. Automation is a game-changer in the world of data entry. By harnessing the power of automation, a healthcare organization can liberate itself from the repetitive and often mind-numbing task of manual data entry. Adding AI to the process multiplies the benefits exponentially. Generating savings and higher percentages of collections for healthcare professionals.
Payment posting automation simplifies and accelerates the reconciliation process by ensuring that payments are accurately recorded and integrated into the financial system, with a primary focus on matching credits in the provider's bank account. This approach reduces the need for extensive manual reconciliation efforts and helps healthcare providers maintain more accurate and up-to-date financial records.
To fully appreciate the impact of automation on the revenue cycle, let's compare the constraints of manual payment posting against the advantages of automated payment processing. This will provide a comprehensive understanding of how automation can positively transform your revenue cycle.
At NDS InfoServ, our 20-year legacy in the field of AI technology, including Supervised Deep Learning and NLP, has laid the foundation for our AI-based automation payment posting solution. Our commitment to accuracy is time-tested, and we offer a guarantee of 99%+ accuracy, ensuring reliability in every transaction.
Comparison Between Manual Payment Posting & NDS's Automated Payment Posting
×
Hurdles of Transitioning from Manual Payment Posting to Automation
It is clear that automation comprehensively addresses the significant pain points associated with manual payment posting in medical billing, delivering remarkably effective solutions. But as we explore the realm of payment posting automation, it's essential to consider the hurdles that every healthcare organization faces while transitioning from manual posting to automation.
Initial Implementation Costs: The upfront investment in automation technology can be a significant barrier for many organizations.
System Integration Issues: Integrating automation into existing systems can be complex and may require adjustments.
Potential Technical Glitches: Automation systems can face technical hiccups, impacting operational continuity.
Data Accuracy and Security Concerns: Maintaining data integrity and safeguarding against security breaches.
---
The Need for a Reliable Technology Partner
Every challenge can be met with a viable solution when you have a reliable partner to work with.
No Upfront Cost: At NDS, we do not charge you any upfront cost.
Easy and Safe Integration: Our automation solution is system agnostic and can integrate with every possible RCM system. While some outsourcing firms impose their own structures, NDS values your existing environment. We recommend changes only where they drive substantial enhancements in your processes, technology, or data formats.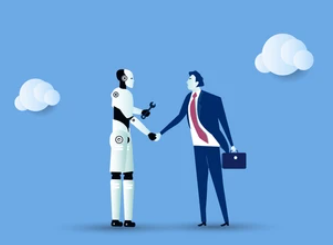 Uninterrupted Service with High Efficiency: We guarantee data integrity with industry-standard firewalls and encryption, fortified by robust system redundancy. Our fail-safe infrastructure ensures uninterrupted service delivery to our valued customers.
High Security: We maintain an unwavering commitment to information security, rigorously adhering to industry-mandated standards to safeguard your data and provide you with peace of mind.
NDS's Technology with 99%+ Accuracy & Turnaround Time of Maximum of 24 Hours
Additionally, the integration of NDS's payment posting automation technology holds the promise of reducing costs by as much as 50% along with assurance of 99%+ posting accuracy and a maximum turnaround time of 24 hours, guaranteeing no delays in payment posting.
---
Key Features of NDS's AI Based Payment Posting Automation Technology
Paper EOB Capture & Conversion with 99%+ Accuracy
Our solution effortlessly

converts paper EOBs into electronic, postable 835 EDI files.

Eliminate the risk of data entry errors and reduce manual capture of EOB information.
Rest easy with our

guaranteed 99%+ posting accuracy for newly created 835 files.

We can convert paper EOBs from any payer into standard ANSI codes, and we promise a maximum turnaround time of 24 hours to ensure no delays in payment posting.
Indexing of Payer Correspondence Leading to Reduced Revenue Losses
Our cutting-edge solution

identifies and classifies all your payer correspondence documents,

no matter the type.
Extract essential index data from these organized documents, ready for seamless import into your Document Management System (DMS). This means searching and routing become lightning-fast and ultra-efficient.
Timely responses to payer information requests become a breeze, and the process of filing appeals and

denials is streamlined to perfection leading to reduced revenue losses.
Bank Reconciliation that Helps Track all Remittance Transactions
Seamlessly

match electronic remittance advices (ERAs) and paper EOBs to your bank account,

ensuring a flawless connection between payment posting and bank credits.
Effortlessly track remittance transactions,

distinguishing between 'payment received but EOB/ERA missing' and 'EOB/ERA received but no payment received.'

Achieve real-time accuracy with your provider's PM system. Keep your account balances up to date without missing a beat.
Modifies ERAs Optimizing the Processing of Electronic Remittance Advice
Approximately 5% of ERAs from payers encounter data discrepancies, causing issues.
Our solution steps in by expertly

reformatting these payer-sent ERA (835) files.
---
Choosing Automation - the Key to Reduce Revenue Losses
In conclusion, the shift from manual payment posting to automation in healthcare billing is a transformative step forward. Automation offers precision, efficiency, and a competitive edge in a dynamic industry. It not only addresses the inherent challenges of manual processes but also streamlines operations, ensuring data accuracy and security.
Embracing automation is the path to a more effective, error-free, and successful future in healthcare billing. Adopting it in payment posting can lead to exponential growth in cost savings and an increase in reimbursements.